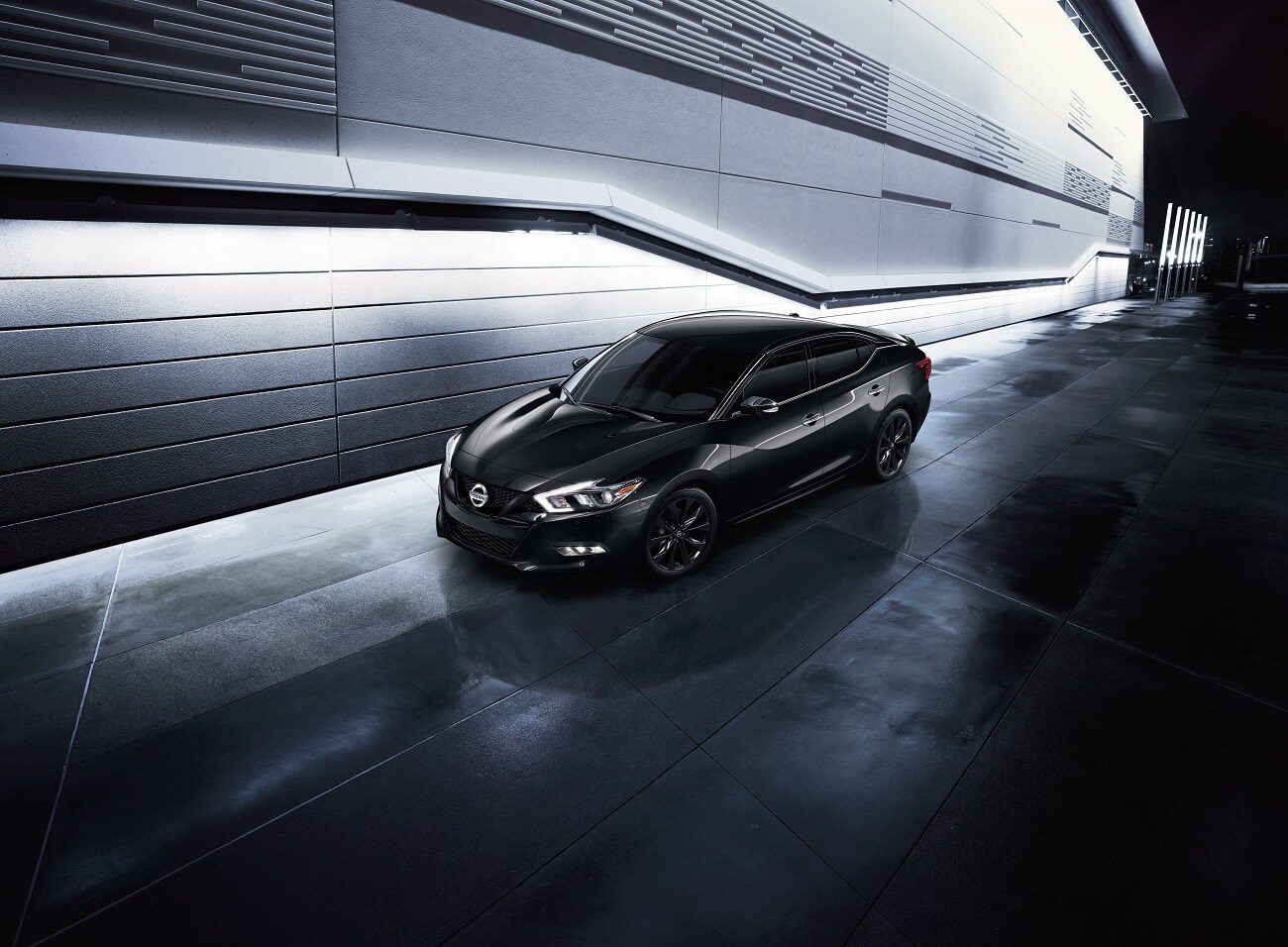 You'll see several different types of midsize sedans on the roads today. Drivers from Flemington, Rowland Mills, and East Amwell Township, NJ, may drive luxury, stylish sedans or simple, yet efficient, sedans ideal for carpooling children to school. With its sportier look and impressive performance, the Nissan Maxima is a standout worth taking a look at, especially with the most recent changes. Read our 2019 Nissan Maxima  review to see if it might be the right car for you.

Performance
The Nissan Maxima comes equipped with a 3.5L V6 engine which produces 300 horsepower and 261 lb-ft of torque. The engine is mated with a Continuously Variable Transmission. With its quick acceleration, the car can go from 0 to 60 mph in 5.9 seconds. This time gives the Maxima better than average speed for its class. 
The 2019 model brings an all-wheel-drive option to the Maxima for the very first time. While front-wheel drive is still the standard, Nissan will now offer an alternative option for those who prefer AWD.
The sturdy handling and grip helps you make tight turns around corners with ease. In fact, you will feel very little body roll. You will also get a comfortable ride with the Maxima's solid suspension.  
2019 Nissan Maxima Exterior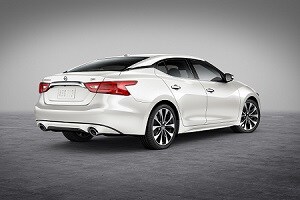 Nissan decided to make changes to Maxima's exterior look for the latest model. The new style reflects Nissan's Vmotion 2.0 concept, making their sedans look sharper and more appealing to potential car buyers. New, sharp lines have been added to the front grille to give it and the hood a  more pronounced V-shape. Driving lamps are mounted higher, and the taillights stretch further out onto the quarter panels.

For the rear, the sedan has a lowered fascia. The old dual oval-shaped exhaust pipes have been replaced with four rectangular-shaped pipes. 
Safety and Technology Features
One big change for the 2019 Nissan Maxima is that the Nissan ProPILOT Assist™ is now available. This feature helps drivers stay in the center of the lane and keep a safe distance from the vehicle in front of them by lowering the speed if necessary.
Nissan provides plenty of safety features for their cars to protect the passengers and avoid accidents. Standard features include Forward Collision Warning, Emergency Automatic Braking, and a rearview camera. Optional features include Blind Spot Monitoring, Adaptive Cruise Control, and a 360-degree camera system that lets you see traffic from all sides.
Standard technology features include a dual-zone automatic climate control, satellite radio, navigation, and an 8-inch touch-screen infotainment system with Apple CarPlay™ and Android Auto™ smartphone integration. The infotainment system also has a knob controller that can control most functions for those drivers who prefer to use knobs instead of a touch screen. For music lovers, you can get the optional 11-speaker Bose® sound system.
Drive the Maxima at Fred Beans Nissan of Flemington
If you are considering buying a midsize sedan, the 2019 Nissan Maxima is a great choice. If you live near Flemington, Rowland Mills, or East Amwell Township, come see us at Fred Beans Nissan of Flemington or contact us online. Test drive the new Maxima today and learn about the excellent features for yourself.