The brisk weather that rolls in every September signals the coming of autumn, and what better way to embrace the changing of the seasons than by partaking in some festive activities. One classic, fun-filled event is picking pumpkins. So, why not celebrate fall at these pumpkin patches near Flemington, NJ?
Each of the following locations brings the fervor of fall in a fun, family-friendly way. Along with picking pumpkins, you'll also find activities like hay rides and corn mazes.
Bridgewater Farm Market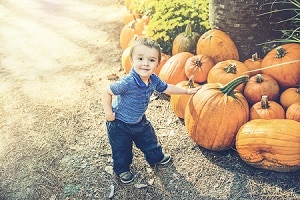 The delightful, accommodating atmosphere at the Bridgewater Farm market is both welcoming and exciting.
Their pumpkin patch, which is filled with pumpkins of all shapes and sizes, also features a few lovable characters like the scarecrow. Your children can also get all the tools they'll need to carve their very own pumpkin for Halloween.
To see what the Bridgewater Farm Market is all about, try browsing through their Facebook page now!
Norz Hill Farm
Norz Hill Farm has been attracting locals and tourists for years now thanks to their devotion to decorations and primetime attractions that are on display each fall.
The pumpkin patch is a fun-filled adventure that is sure to entertain the entire family. Plus, they have additional attractions like hayrides to the farm, a 5-acre corn maze, and much more.
You can see a picture of this astonishing corn maze, while also getting other information about Norz Hill Farm, by checking out their Facebook page.
Schaefer Farms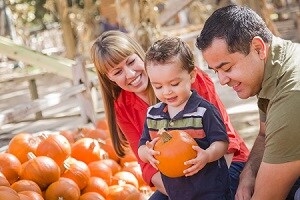 Fall is epitomized at Schaefer Farms. This venue has a wide array of potential activities, ranging from the corn cannon to the corn maze. There's also plenty of delicious food that follows with the autumn theme such as local apple cider and fresh baked pies.
To read reviews from families who have visited this cherished site, just browse through the Schaefer Farms Facebook page!
Celebrate the Changing of the Seasons at These Pumpkin Patches
As autumn begins to take hold, embrace the chill in the air by visiting one of these fun, entertaining pumpkin patches near Flemington, NJ!