Highly sleek and elevated from the inside out, the Nissan Sentra is a true showstopper on the road. Drivers in the Flemington, Rowland Mills, and East Amwell Township areas may have seen this model cruising the streets, but have you imagined yourself behind the wheel?
At Fred Beans Nissan of Flemington, we have dedicated this page solely to Nissan Sentra research. This way, you can see what this model has to offer you and turn that dream into a reality. Start by reading the overview below then dive in further with the links found throughout this page!
Nissan Sentra Reviews 
2019 Nissan Sentra Review
2018 Nissan Sentra Review
Nissan Sentra Trim Levels
Nissan Sentra Comparisons
Nissan Sentra Performance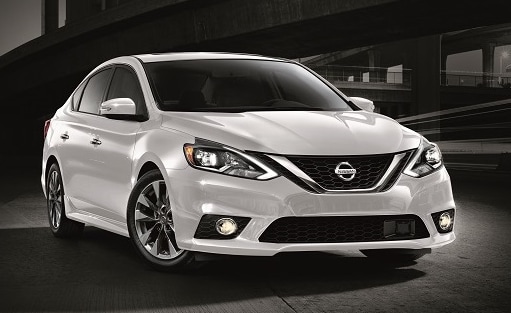 Ready for a smooth and thrilling ride no matter where you're headed? The Sentra delivers and it's all thanks to what you'll find under the hood. This model features a 2-engine lineup, allowing you to choose the amount of power that's best for your drives.
The base model comes with a 1.8L 4-cylinder powertrain that puts out 124 horsepower and 125 lb-ft of torque.
Upgrade to 188 horsepower and 177 lb-ft of torque with the available 1.6L turbocharged engine.
Sentra Technology
Inside of the Nissan Sentra, you'll have a whole world of technology at your fingertips. This includes the available Nissan Intelligent Mobility system which provides you with a 7-inch touchscreen on your dashboard. With this on your side, you'll have access to Android Auto™, Apple CarPlay™, apps, music, and more.
Also available is the 5-inch Advanced Driver-Assist® Display. This presents you with a hands-free text messaging assistant, advanced navigation, and much more.

Nissan Sentra Cargo Space
The Nissan Sentra can seat up to five people inside, but that's not the only space you'll find. With 60/40 split rear seats that have the ability to fold down, you can configure the rear to suit your needs.
If you need more trunk space, all you need to do is fold these seats down. This gives you enough to space to hold items that measure up to 8-feet tall!
Sentra Interior Amenities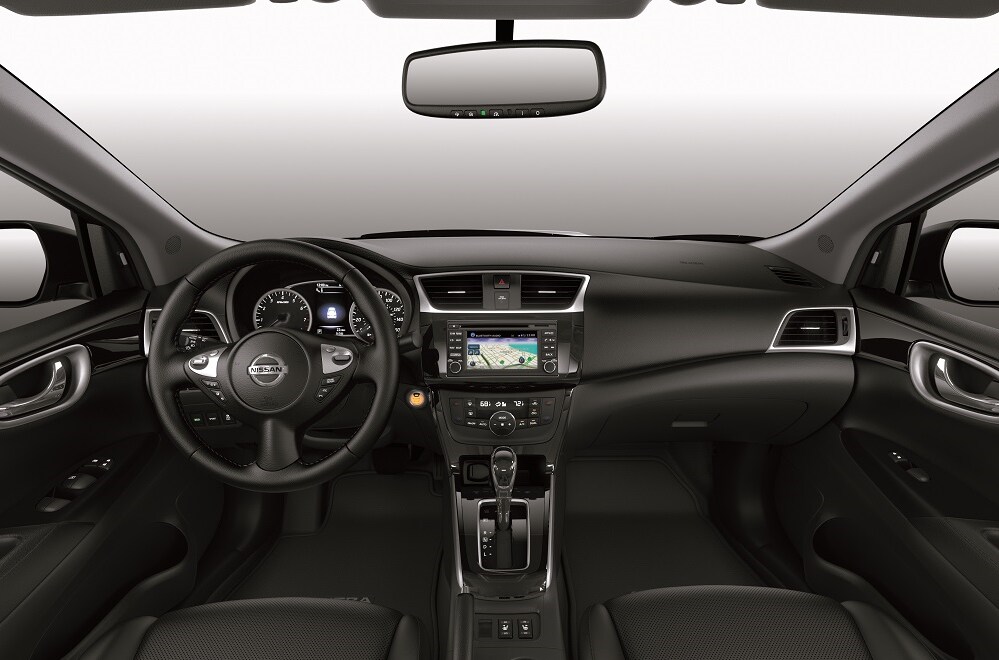 The Nissan Sentra puts you in the lap of luxury every time you get into the cabin. Along with ample space and endless technology options, you'll have a design that is sure to impress.
Available features on the inside include heated leather seats, a stunning moonroof, and a power driver's seat. These together provide both function and fashion having you never wanting to leave the vehicle.
Nissan Sentra Safety
What is more important than safety behind the wheel? Nissan proves security for you, your passengers, and others on the road is at the forefront with a suite of safety features that give you peace of mind.
With Nissan Intelligent Mobility, you will receive available additions like Automatic Emergency Braking, Blind Spot Warning, Intelligent Cruise Control, and Rear Cross Traffic Alert. These give you a second pair of eyes while driving, ensuring you're aware and safe at all times.
Start Your Nissan Sentra Research Now!
Though the team at Fred Beans Nissan of Flemington has covered a lot in this overview, it's truly just the beginning. Drivers in the Flemington, Rowland Mills, and East Amwell Township area can learn more just by clicking the links found on this page. Happy researching! Contact our team today!