Do you live in or near Flemington, Rowland Mills, or East Amwell Township, NJ, and drive a Nissan Murano? Do you take good care of your vehicle, but wonder if you're doing everything possible to ensure it runs as well as it should? At Fred Beans Nissan of Flemington, we know maintenance is vital, but keeping up with everything you're supposed to do at certain intervals is not always a one-person task.
If you're not sure what your Nissan Murano needs and when, allow our Nissan Murano maintenance schedule to help answer some questions. If you're concerned about a particular interval or maintenance procedure, we invite you to ask us for clarification and assistance.
Nissan Murano Maintenance Schedule

5,000 Miles

Oil Change
Oil Filter Change
Tire Rotation
Full Brake Inspection
Cabin Air Filter Change

15,000 Miles

All Components of 5,000-mile appointment plus…
Brakes, hoses, and belts inspection

30,000 Miles

All 15,000-mile components plus
Transmission Fluid Change
Check your gaskets
Inspect engine and transmission
Possible tire replacement

60,000 Miles

30,000-mile components plus…
Car battery change
New spark plugs
Fluids changed
Brakes, brake pads, and rotors inspected

90,000 Miles

All previous service plus…
Timing belt change
Power steering system change
---
Why Should I Get Maintenance on my Car?

Some of our drivers wait until their Nissan Murano models have too many thousands of miles on the odometer before beginning routine service. We caution you, never wait. Service at regular intervals not only prolongs your vehicle's life and health, but saves you the physical, emotional, and potential financial fallout of major maintenance problems.
In addition, keeping up with service intervals ensures you're always focused on the right types of service. That is, if you change your oil filter at the right interval, you can more easily prioritize air pressure, tires, and other issues next time.
---
Maintenance Schedule: 5,000 Miles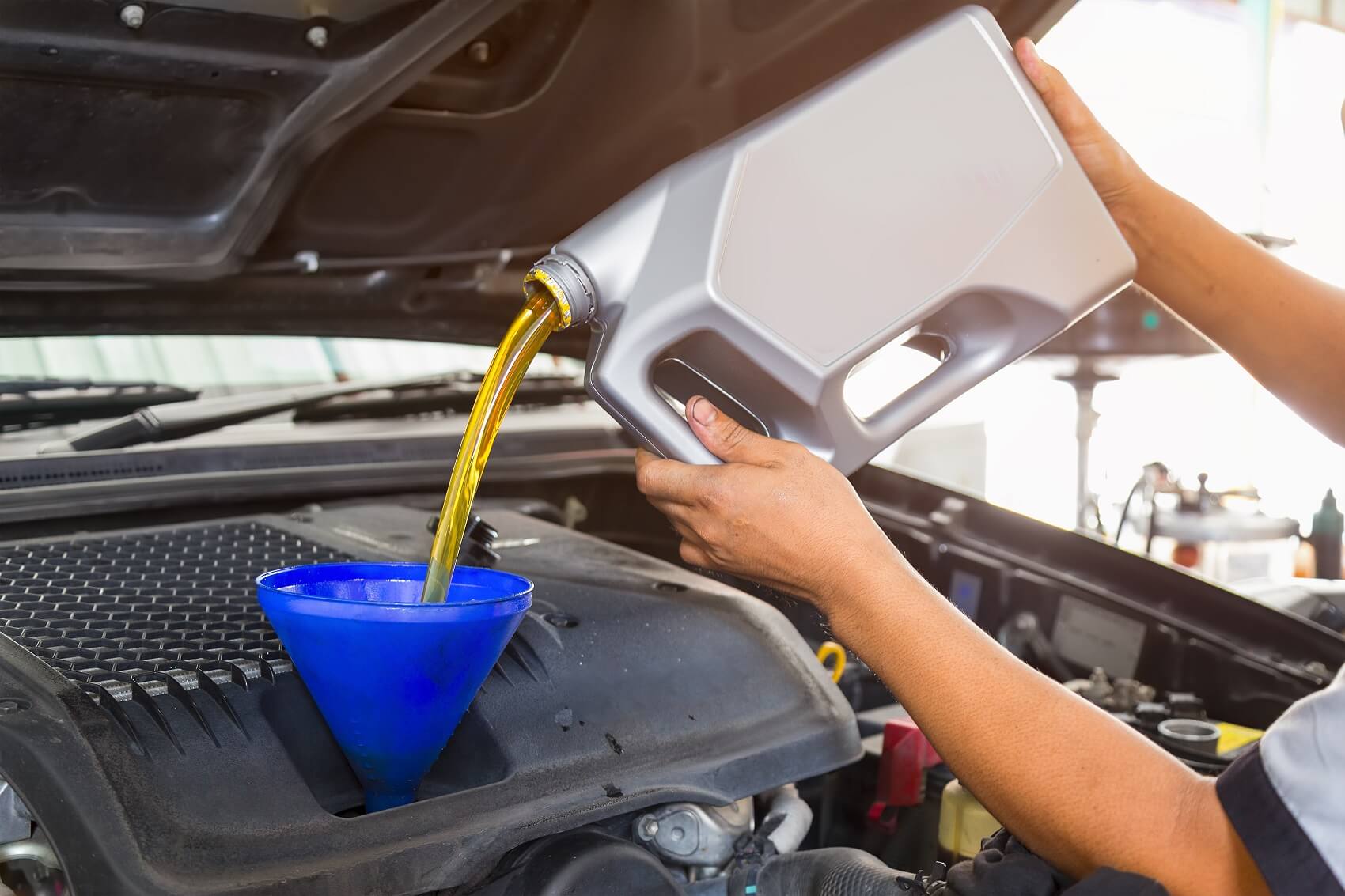 Once your Murano hits 5,000 miles, it's time for your first service appointment. On the Nissan Murano maintenance schedule, this includes an oil and oil filter change. After 5,000 miles, your oil filter might be clogged.
It might have also picked up some road debris, which can negatively impact other parts of your car if left untreated, including the engine. Along with the oil and oil filter, your technician will probably change the cabin air filter. This ensures you and your passengers continue breathing clean air on the road.
Your first service appointment will also include tire rotation and a full brake inspection. Let your technician know if you've noticed low pressure in any of your tires, squealing or grinding noises, or any other issues. A multi-point inspection may not be necessary right now, but your technician will pay special attention to any areas that concern you.
Q&A: Why do I change the oil and oil filter in my car?
Any vehicle that runs on a gasoline-powered engine will use oil, and that oil will require periodic replacement. The oil levels drop over time, even if the vehicle isn't leaking.
For a newer car, such as a Murano with just 5,000 miles, you're less concerned about loss of oil than aging oil. Additives in even the best synthetic oils eventually start to deteriorate, and the oil becomes less effective at lubricating your engine components.

Q&A: What does a tire rotation do?
All four of your vehicle's wheels spend the same amount of time on the road, but that doesn't mean they're all experiencing the same level of wear.
If your Nissan Murano uses front-wheel drive, then the force getting channeled into your two leading tires is probably causing them to wear down more quickly than their friends holding up the rear. Even a Murano with all-wheel drive experiences enough of this disproportionate force.
---
Maintenance Schedule: 15,000 Miles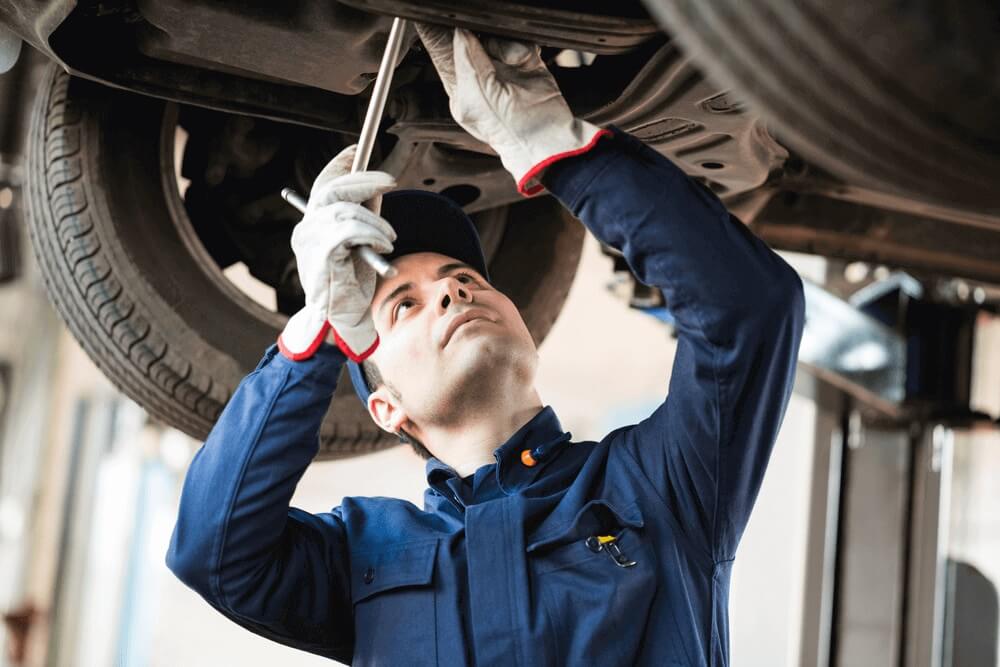 For most dealerships, 15,000 is a big mile marker. At this point, it's time for another basic appointment, but with slightly more depth. Expect all components of the 5,000-mile appointment, with more attention paid to certain areas. At 15,000 miles, most technicians will recommend changing your air filters, particularly in the cabin.
During a 15,000-mile appointment, your brakes, hoses, and belts will undergo visual inspection. Again, alert your technician to any problems or changes.
Your technician may specifically look for fluid leaks, debris, unusually high or low temperature changes, or anything else that might damage your engine or other parts. Repairs and replacements may not be necessary at this time, but don't skip that visual inspection.
Q&A: What do they look for when they inspect my brakes?
Your automotive service provider inspects numerous parts that work together to slow and stop your Nissan Murano. They include the brake pedal, fluid, lines, hoses, and pads. One of the most common components to require replacement is the brake pad, which wears down with use.
Driving habits have a significant effect on brake pads' lifespan, so you have to keep an eye on them to see when any given vehicle will require a replacement.
---
Maintenance Schedule: 30,000 Miles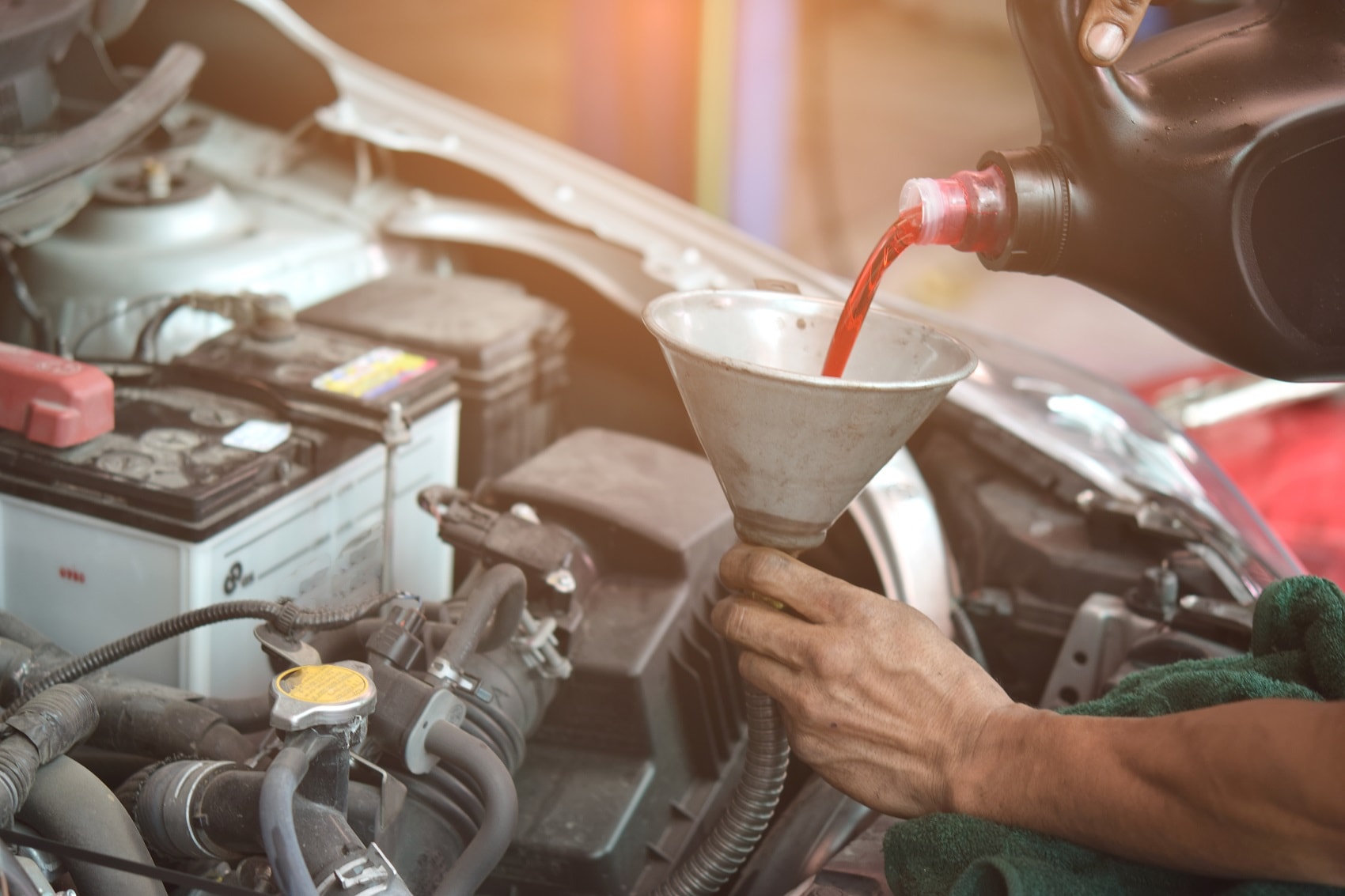 By this point, your vehicle's mileage has doubled, and your parts and accessories likely feel the strain. Thus, 30,000-mile service will include most or all of what 5,000-mile and 15,000-mile service encompasses, but will be more in-depth.
This mile marker is a great time to change transmission fluid, check your gaskets, and inspect the general performance of your engine and transmission. You'll also need another tire rotation and may need replacement tires or other accessories.
Q&A: Why should I change my transmission fluid?
Similarly to how oil lubricates the engine of your Murano, transmission fluid keeps you shifting gears smoothly. The friction of this process creates a lot of heat, which breaks down the fluid over time until it eventually becomes less effective.
---
Maintenance Schedule: 60,000 Miles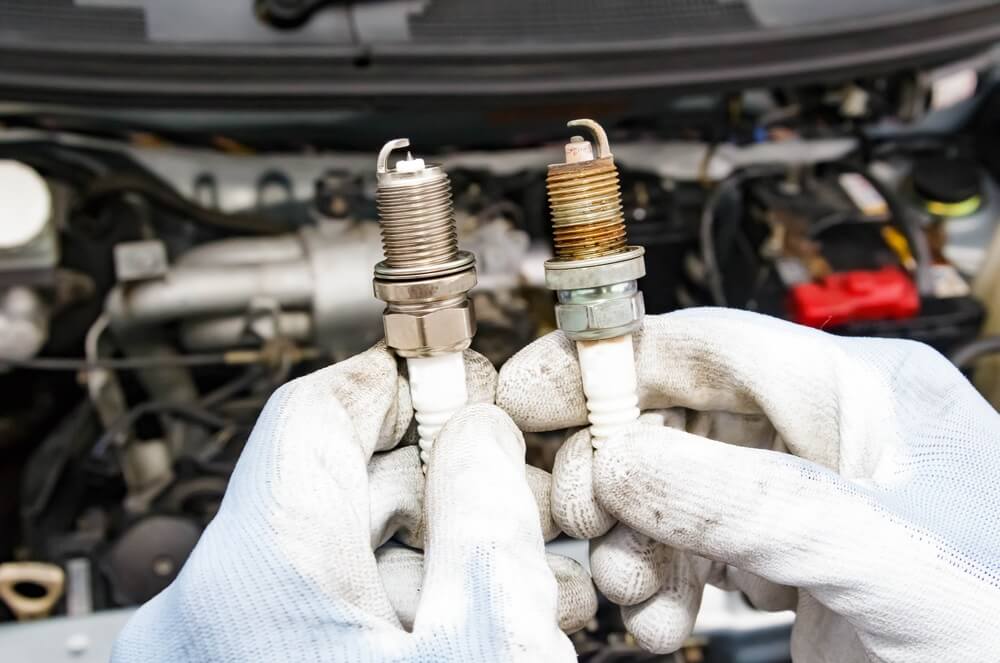 At 60,000 miles, your car needs and deserves the royal treatment. Most drivers make this appointment 5-7 years after owning their car, when they start to notice significant maintenance issues.
For instance, at five years, your car battery likely needs to be replaced. Along with a new battery, you'll need new spark plugs. Have your fluids changed again and your transmission well-lubricated. Your brakes, brake pads, and rotors will be inspected, repaired, and perhaps replaced.
Q&A: Why do I replace my car battery?
If you've ever tried to start your engine, only to hear a sputtering noise, you've discovered the importance of the car battery. The chemicals that make batteries work don't last forever. Whether you're looking at a TV remote or a car, the battery eventually needs to be replaced or the item won't start.
---
Maintenance Schedule: 90,000 Miles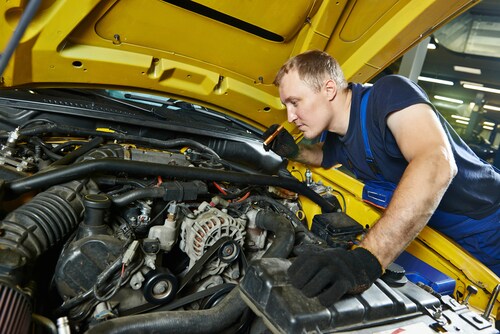 Don't be tempted to skimp on service at this point. Cars with 90,000 miles can be kept in top condition if drivers remain diligent. Your 90,000-mile appointment will include all previous service at a more in-depth level. In addition, your timing belt and power steering systems will be changed. Alert your technician to problems such as a squeaking timing belt or steering wheel that feels too jerky.
Q&A: Why do I need to replace the timing belt?
The timing belt is a critical part of the vehicle's engine that keeps its valves opening and closing at the right time. If the belt stops functioning entirely while you're driving, it may result in extensive damage to other parts of the engine. Replacing it a little bit ahead of time saves you from having to do deal with these repairs down the road.
---
Find Nissan Murano Maintenance near You
If you have questions or concerns, or you're approaching an appointment milestone, please contact Fred Beans Nissan of Flemington today. We look forward to expanding our Flemington, Rowland Mills, and East Amwell Township, New Jersey, customer families and to servicing the vehicle you love.