The smell when you walk into a bakery is second to none. That aroma of freshly baked breads and pastries grace your nose as you try and decide what you want to taste.

If you are looking for the best bakeries in Flemington, NJ, these three spots will surely have exactly what you crave!
Grateful Bites Bakery & Cafe
Facebook | Twitter | Instagram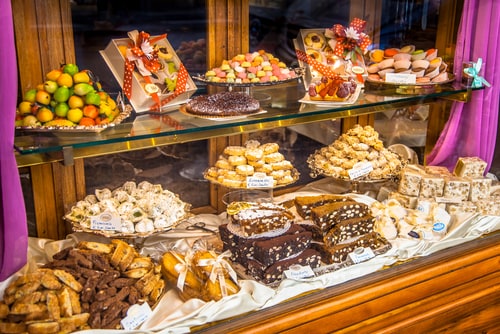 Grateful Bites is comprised of a team that is trained by the World-Renowned Culinary Institute of America that focuses on innovative techniques and global cuisine. When it comes to their baked goods, their pastries and desserts are made from scratch. 
Get a signature cake like their Nothin' But 'Nilla or even a custom or wedding cake. On top of their mouthwatering food, they also support a great cause with 100% of the proceeds from Grateful Bites going towards Ability 2 Work, which is a non-profit that helps the differently-abled with various aid to help them thrive in the world.
Market Roost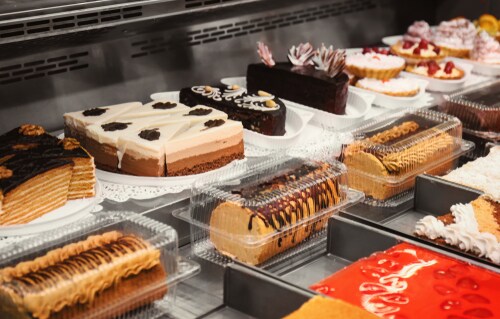 The selection at Market Roost ranges across all types of freshly baked goods made in-house. Both European and American influences can be seen when looking at what they have for you to eat.
Grab a delectable cupcake or meringues. Their pecan sticky buns will hit the spot too! Even go with a traditional biscotti, cannoli, and macaroons. They also have larger items including pies and cakes like their Creme Brulee Cheesecake or Glazed Lemon Cake.
Be sure to check out their seasonal flavors they offer during the holidays!
The Mixing Bowl
Using nothing but the finest ingredients, this family-owned and operated has been treating customers to elegantly custom design cakes and other bake items for generations. Have The Mixing Bowl help craft the perfect birthday cake for a love one or supply the dessert for the next special occasion you are hosting with their cakes.
Go smaller, but still enjoy the savory flavors at The Mixing Bowl with one of their gourmet cupcakes. They have a wide-array of cupcake flavors to choose from like Root Beer Float, Coconut Frosted Topped with Coconut, and Pina Colada Frosted. Also check out their menu to see their current vegan options they offer!
It will be a piece of cake satisfying your taste buds at any of these three best bakeries near Flemington, NJ!